La Bettola Italiano
558 23rd St S, Arlington, VA 22202
Order now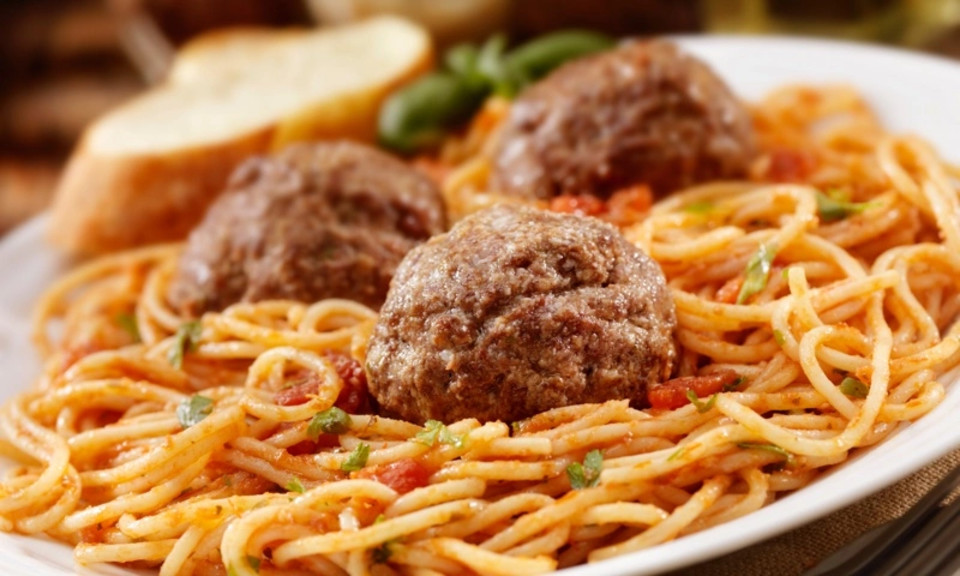 Kim
This is the third time I've ordered from La Bettola Italiano, and it won't be my last! The food is soooo good! I don't know what's in the marinara sauce, but it's amazing. I had the fettuccine alfredo with shrimp tonight, and it was delicious. Rich, creamy sauce with shrimp cooked to perfection. And the portion was extremely generous, so I'll get to enjoy it again tomorrow. A word of advice: if you order the pizza, ask for extra sauce. You won't regret it.
Victoria
Best Italian delivery in the area, and we've tried them all. The food was hot and tasty (we ordered two entrees: spaghetti with meat sauce and meatballs and chicken piccata). The estimate was 50-55 minutes for delivery and that was accurate. The only thing that was inaccurate? We clicked the "spare me the plasticware and napkins" option, and that was included. Hardly a dealbreaker.
Francisco
You can't track them on the grubhub tracking but all the food I have ordered is delicious so far. The best pizza I have had in this area so far. They have a great authentic tomato sauce dipping sauce that comes with their bread and other items.. It takes them an average of an hour to deliver and I live 3.5 miles away from them, but it's worth the wait.
Ashish
I ate a garlic bread w/cheese and a whole lasagna in one sitting in like 20 minutes. I am not a large guy so being able to do this was very surprising. It is also an obvious sign that the products they use is organic AF. Definitely recommend them!!
Badrea
The food was great! Only thing is I wish the mozzarella sticks had been crispy. The food arrived a little on the cold side & the containers they're put in collect steam which makes breaded food soggy.
Tonya
I've ordered from La Bettola about half a dozen times and the food is always fresh, very tasty, and arrives pipping hot. Delivery has been prompt, too. I've never tried their pizza, but their pasta, and desserts are quite good. It's good comfort food!
Jessica
I order from here frequently and have never waited more than 1 hour for my delivery....the pizza here is not my favorite but all the pasta dishes and salads i've tried have been really good!
Adam
Thin crust pizza was great. Not quite as good as anything from NY or NJ but it's the closest thing I've found to it since I've lived here. Will definitely order again.
Bruce
Great food! Fast delivery! Quantity was awesome.
Even the garlic bread they add was great.
My go to place for Italian food.
Marcie
All the food needs to get in my belly now. This place is so damn good and the food always come SUPER hot and fresh.
About us
Italian, Lunch, Pasta, Pizza
Today

Delivery: 11:00 AM - 10:00 PM

Takeout: 12:00 PM - 10:00 PM

Delivery

Monday:

11:00 AM - 10:00 PM

Tuesday:

11:00 AM - 10:00 PM

Wednesday:

11:00 AM - 10:00 PM

Thursday:

11:00 AM - 10:00 PM

Friday:

11:00 AM - 11:00 PM

Saturday:

11:00 AM - 11:00 PM

Sunday:

11:00 AM - 10:00 PM

Takeout

Monday:

12:00 PM - 10:00 PM

Tuesday:

12:00 PM - 10:00 PM

Wednesday:

12:00 PM - 10:00 PM

Thursday:

12:00 PM - 10:00 PM

Friday:

12:00 PM - 11:00 PM

Saturday:

12:00 PM - 11:00 PM

Sunday:

12:00 PM - 10:00 PM
LaBettola is an authentic Italian Cuisine, specializing in combining modern Italian cooking with traditional meticulous methodology. Every ingredient is prepared with your satisfaction in mind. We do not pride in or seek to pull in large number of people, our mission is to put a simple smile on the faces of those who honor us with their business. Instead of sales goals, our restaurant sets satisfaction goals, and every single one of our employees is invested in that achievement: The achievement of satisfaction. The happier the people who pass through our doors, the more fulfilled we feel. So in your decision to dine with us at our restaurant, please remember that more than anything else you could say to us, we will anxiously await a satisfied "we will be back" phrase. In return, we will go back to work, and ensure that your next visit is just as fulfilling as the last.